Developed an online sales strategy for a data analytics platform. Acceleration of a technology product for energy trading.
Industry Sector
Energy Consultant
Services Provided
Marketing strategy

Market research

UX/UI research

Cluster
Energy/Tech
The Context
Key to Energy was founded in 2007 as a consultancy for energy trading companies. Today, Key To Energy is a boutique consultancy with a glocal approach.
The company is fully focused on the energy industry and has over a decade of experience in the power, gas and renewables sectors. Its strength lies in providing high quality consultancy services to the industry.
To enhance its value proposition, the company has developed K4VIEW, an innovative platform that centralises the data management required by energy market operators.
The marketing strategy for this product initially followed traditional offline methods. However, the company's stakeholders demanded a more aggressive and competitive sales strategy, including a digital approach.
The Challenge
The first step in the project was an in-depth analysis of the user experience on the platform. This analysis highlighted its strengths and weaknesses and compared it to the best players in the market through a comprehensive benchmark.
This allowed us to map out the strategic roadmap and identify the areas for improvement, organised by priority: from immediate intervention to optional enhancements.
Through an internal focus group, we assessed the penetration of the company's desired development strategy to understand its level of alignment and key pillars.
This allowed us to fine-tune the positioning and identify the best market segments for K4VIEW's current coverage and potential expansion into specific niche markets.
The final step was to develop a growth strategy for the product, taking into account both technological and operational aspects (lead generation, marketing automation, partnership programmes).
To complete the consultancy process, we conducted a comprehensive review of the platform's UX and UI.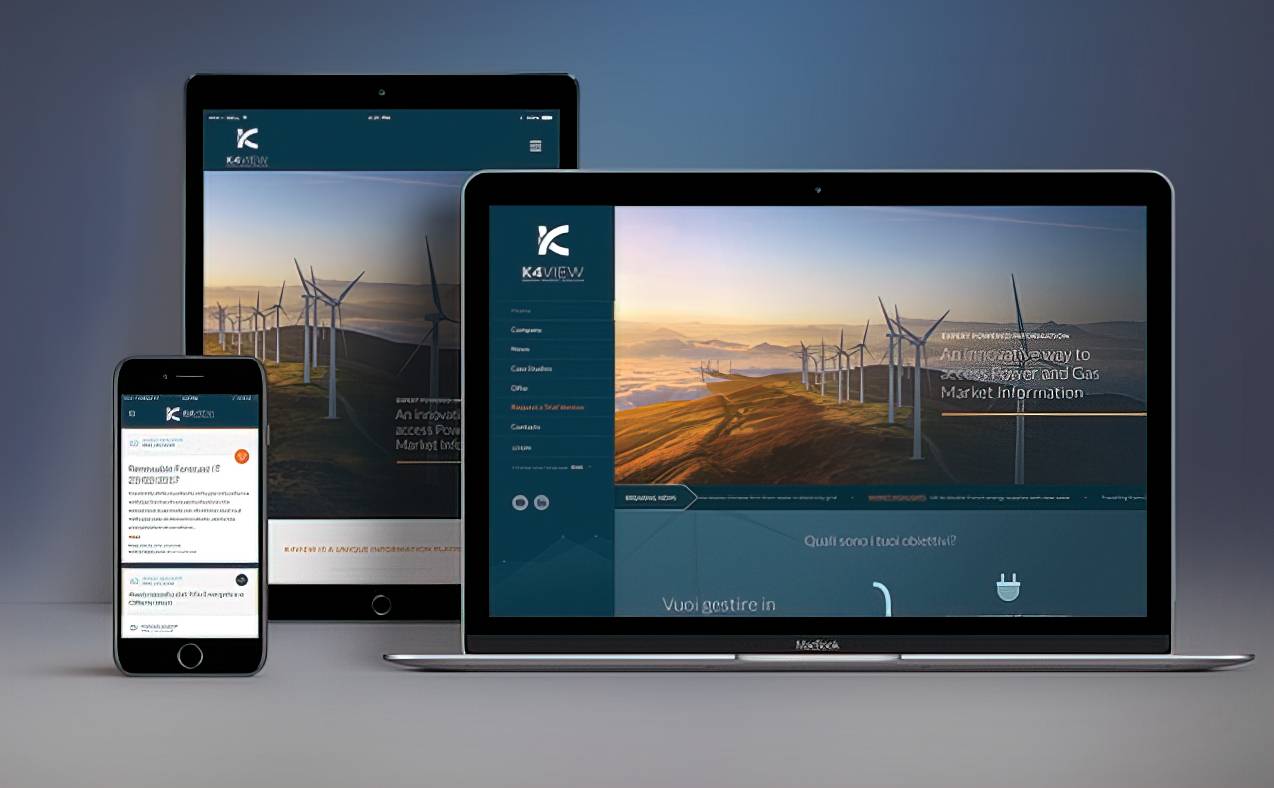 Achieved Results
Focusing on positioning, marketing and networking, we defined a growth strategy for the K4VIEW product. The documented analysis, based on quantitative data, will enable the company to implement the strategy independently in the medium to long term.
Simone Corbo – Energy Market and Trading Principal at Key To Energy
Contact us
Now it's your turn: what change do you want to make?